It's a pitty really. She loked best, considering style, hair and stuff in the last 10 or so sets but she had lost a lot of weight (there are bones sticking out of her ass for Pete's sake) and so her body was not what it used to be in the first 20 sets. But I guess you can't have it all...
It's also a pity that she retired after a mere 40something sets and one video.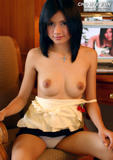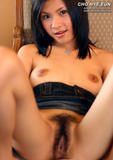 Mod Edit: Removed dead link.
I recommend Cryptload for automated downloads and 7Zip for extraction. Use HJ-Split to join multi-part Archives.