Happy B-day 35th Today!!!
Jackie Johnson is an American weather forecaster and television personality for the primetime KCAL-TV news and the late afternoon KCBS-TV news in Los Angeles, CA.
Before moving to California, Jackie Johnson served as a weatherperson/personality on WSVN in Miami, and before that WCTV in Tallahassee. She is a native of Plymouth, Michigan, and attended the University of South Alabama, concentrating on meteorology. She then went on to Middle Tennessee State University to get her degree in broadcast journalism.
In 2003, Miss Johnson was deemed "hottest" meteorologist in an online poll by Playboy Magazine. As winner, she was offered a nude celebrity pictorial in Playboy Magazine. She declined the offer.
In 2006, Los Angeles musician Linus Of Hollywood wrote a song about her titled "Jackie Johnson." It appears on the album Reheat And Serve and as a bonus track on the Japanese version of his Triangle album.
Jackie Johnson is engaged to be married to John Kidd, former 15 year veteran of the NFL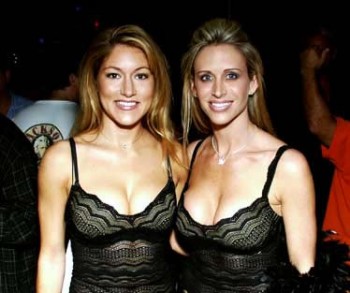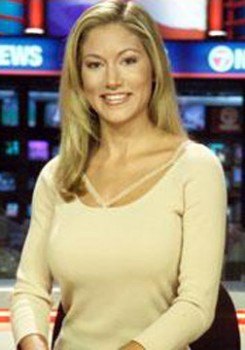 Personal
Born: January 23
Plymouth, Michigan, USA
Ethnicity: Caucasian
Nationality: American
Body
Measurements: 34-24-35
Height: 5 ft 6 in (1.68 m)
Body type: Average
Hair: Blonde; Long