Tricia Lange - Playboy USA - June 1984
Tricia Lange (born April 24, 1957) is an American model and actress. She was Playboy magazine's Playmate of the Month for its June 1984 issue. Her centerfold was photographed by Richard Fegley.
Playmate Data Sheet
NAME: Tricia Lange
BIRTHPLACE: Hollywood, California USA
BUST: 36"
WAIST: 22"
HIPS: 34"
HEIGHT: 5' 7"
WEIGHT: 110 lbs
AMBITIONS: To accomplish what I set out to do. To make the most out of life.
TURN-ONS: Eye contact, smiles, intelligent minds, warm water, rock 'n' roll music, fast cars.
TURNOFFS: Cigarette smoke, traffic, smog, insensitive, insincere people.
FAVORITE BOOKS: The Ebony Tower (Fowles), Changing (Ullmann), The World According to Garp (Irving)
FAVORITE PERFORMERS: Sting, David Lee Roth, Bowie, Michael Jackson, Billy Squire, Joe Elliott.
FAVORITE SPORTS: Skating, football, boxing.
IDEAL MAN: Sensitive, sincere, intelligent, stimulating, creative, successful and fun.
SECRET FANTASY: The power to turn fantasies into reality.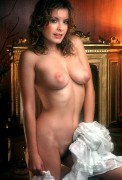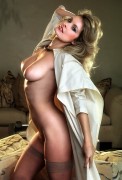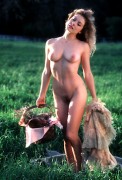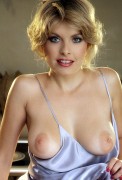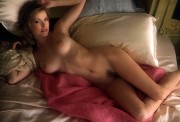 55 Photos (Different Px, 7.61 MB)
Download: UL, RG, TF, BU